Between Spectacles and Memories, Snapchat has been gaining tons of hype as the go-to photo and video sharing app. But as PR professionals with a photography obsession, we know the truth: Instagram is the real road to success! With the ability to create stunning content and share your brand's personality as well as give your fans a sneak peek behind the scenes, this is the app that brands need to ace their social media. Add a 20% organic reach and it's clear that Instagram engages users in a way that no other platform does. What can you do to take your #Instagame to #Instafame? Check out our tops tips on how to make those hearts grow three sizes!
SNAPSEED
Looking to take your photos to the next level but want to skip the computer? Snapseed has the most advanced editing tools to take you there. Beyond the colour adjustment tools, this app allows you to save your edits and overlay them on othe
r photos. It also uses smart technology to do things such as filling in missing space from an image you rotate and choosing the best lighting for your photo.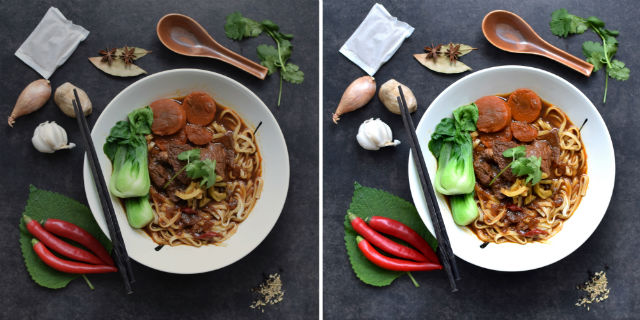 Why?

With editing options you can save, this app makes it easier than ever to stick to a cohesive theme throughout your feed. Instagram is all about the visual, and this will make any follower want to keep scrolling! Are you an Instagrammer on the go? This app makes it easier than ever to edit photos while grabbing a coffee. Simply swipe vertically and horizontally to make changes and choose your options.
PLANOLY
Planoly is the app to take advantage of for all your planning and scheduling needs. Using a grid that mimics your feed, you can control the flow of images ensuring that they complement each other before you post. You can also schedule when you want to put those photos up, letting Planoly send you a notification for when they need to go live.
Why

?
Brands on the go may not have time every day to remember when to post your photos. With Planoly, you can plan in advance, making sure that your content is kick butt before they go up. Plus, with the notification feature, you'll never have to slow down to post. Staying organized while staying busy has never been so easy.
BOOMERANG
If you feel like your content is getting a little stale Boomerang can help add some spring in your step. ICYMI this app is famous for putting a little movement in your feed in the form of a four second video loop. Now that Instagram has added the feature to Stories, the possibilities are endless!
Why

?
Content can get stale, no matter how killer it is. Occasionally adding Boomerangs and videos will help keep your followers engaged and on their toes. Just remember to still keep the quality high and the visuals flawless. If a picture is worth 1000 words, imagine the stories you can tell with a Boomerang.
STORIES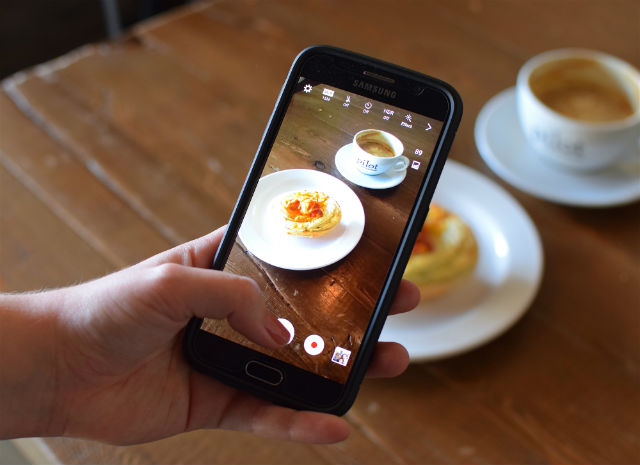 Stories graced us with its presence fairly recently as the newest add-on to our favourite app. Although it gained some bad press due to its similarities to Snapchat Stories, its staying power has been proven with our favourite brands and Influencers flocking to it. In typical Instagram fashion, they upped their game with sophisticated filters and endless brushes to let your creativity flow!
Why?
Why not? As a feature that already exists in the Instagram world, there is no stopping you from taking advantage of its amazing possibilities. Use it to share exclusive content (it only lasts 24 hours!), making your followers come back to your account for more. And with Boomerang for stories now, you can let the fun repeat on an infinite loop.
ICYMI: Instagram live has finally launched in Canada! Since its first roll out to U.S. users back in December, Instagram introduced live streaming that allowed them to engage with their followers in real-time. Now, we can now join in on the fun too! Broadcast a live video to your followers and create an urgency to watch immediately because they know it's their only chance.
FACETUNE
[fusion_builder_container hundred_percent="yes" overflow="visible"][fusion_builder_row][fusion_builder_column type="1_1″ background_position="left top" background_color="" border_size="" border_color="" border_style="solid" spacing="yes" background_image="" background_repeat="no-repeat" padding="" margin_top="0px" margin_bottom="0px" class="" id="" animation_type="" animation_speed="0.3″ animation_direction="left" hide_on_mobile="no" center_content="no" min_height="none"]
#Whiteaddict is a huge trend on Instagram. These days it's all about keeping a minimalistic vibe to your feed! You can achieve this look with Facetune, making your pictures look simple and chic. Not only does the app work wonders for photo-editing, it has a tool to help "white out" elements of your picture, making it more aesthetically appealing.
Why?
People are more likely to be drawn to your profile if it has a monochromatic theme. While many people struggle with creating or keeping a theme to their feed, Facetune makes it easy. It's as simple as using the whitening tool to give a more neutral, black and white look to all of your pictures. Use Facetune in conjunction with other photo editing apps like Snapseed to take your pictures that extra mile.
Check out how we up our game using these favourite app on our Instagram!
[/fusion_builder_column][/fusion_builder_row][/fusion_builder_container]