YouTube is a platform shared by people from all around the globe, but did you know some of YouTube's most recognized beauty content creators started right here in Toronto? While most have taken their success to Los Angeles, the heart of the YouTube community, these creators are still locals at heart and can be found vlogging around the city when visiting. While each unique beauty channel focuses on different areas, they all have one thing in common – our attention.
Here is On Q's list of top beauty YouTubers from Toronto.
Gigi Gorgeous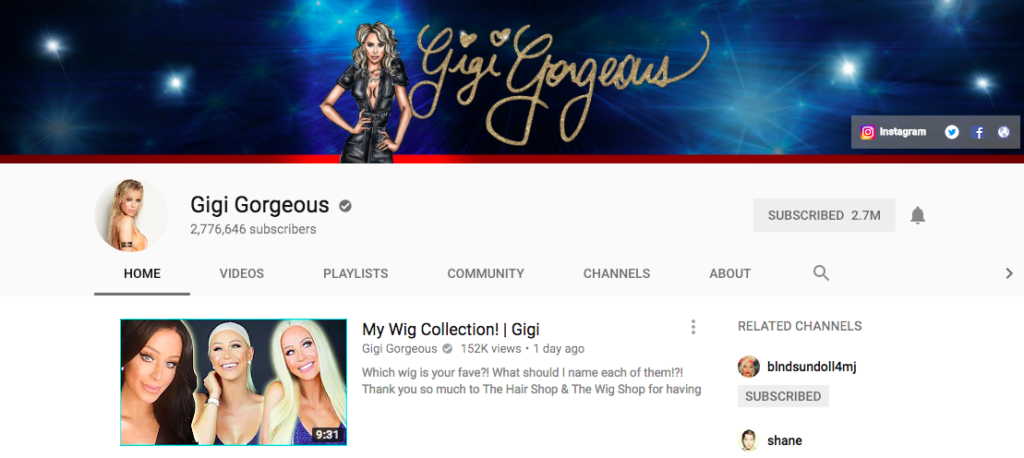 Gigi's content covers everything beauty related but what separates her from the crowd is her commitment to spreading awareness and positivity about the transgender community. Gigi began her YouTube channel as Gregory Gorgeous in 2008 and has documented her journey ever since. Thanks to her fun and sassy personality and of course her expertise in all things beauty and glamour, Gigi turned her iconic YouTube channel into just the beginning of her career as an internet personality, actress and glamour model.
Tara Michelle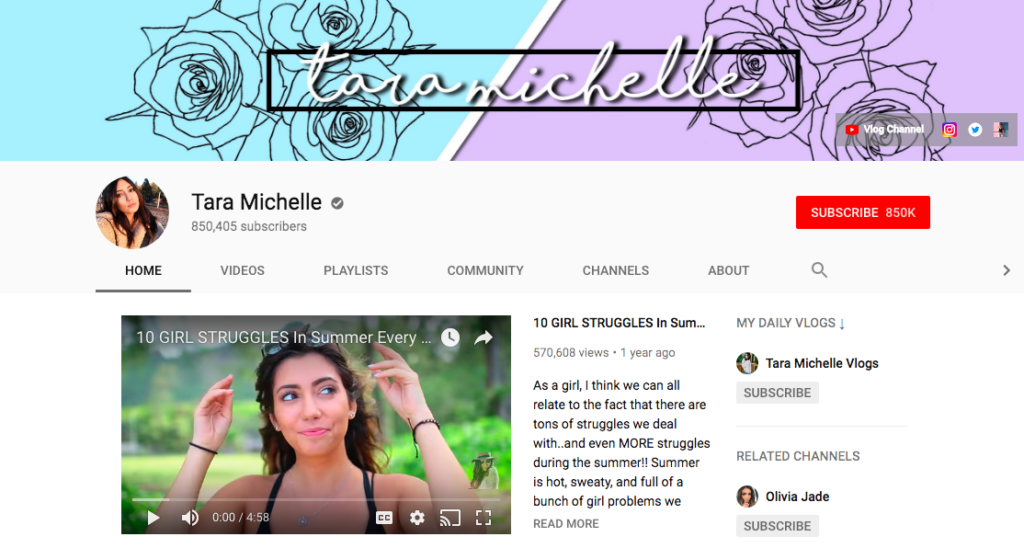 Tara Michelle is another quasi-celebrity from TO that got the chance to pack her bags and take her fashion, beauty and lifestyle knowledge to the YouTube capital, a.k.a. L.A. If you're looking for a young and totally relatable beauty YouTuber, then Tara Michelle is the perfect fit for you because she does it all! Tara's channel is covered in bright colours that you can't help but click on. Her channel began as generally fashion and beauty focused, but she soon expanded it to everything from fashion hauls, to testing weird beauty products and even taking her viewers along on fabulous vacations!
Allegra Shaw
Allegra is an expert on almost everything within the realm of fashion and beauty. From fashion to health and fitness, she has made her YouTube channel a platform that she uses to inspire viewers. Allegra shares her genius beauty, fashion and health advice through her aesthetically pleasing content that would definitely be considered Instagram 'goals.'
MakeupByCheryl
If you're looking for new ways to spice up your makeup routine and brush up on your skills, check out MakeupByCheryl, that is if you haven't already. With nearly three quarter of a million subscribers, Cheryl's advice is highly coveted. The Toronto native likes to share her favourite products, giving her viewers a chance to duplicate her look flawlessly.
Amy Macedo
Amy's videos are primarily centered on makeup and it is pretty obvious why – she uses her channel to share her talent and skills with her subscribers. She provides her viewers with her useful makeup tips with the goal of helping them achieve her stunning looks. Although Amy's channel is makeup-focused, she does change it up often with videos that also give her viewers a behind the scenes glimpse into other areas of her exciting life!
RacchLoves
RacchLoves has over one million subscribers and simply through scrolling through her videos, it is easy to see why! Rachel is great at using her humour to her advantage and is able to incorporate it even in what you would think to be humourless videos. Her channel is perfect for beginners, or just busy bees who don't have the time to hunt around for the perfect products. Her specialty is testing beauty products and sharing her favourites. She offers her viewers the expertise of a Sephora employee from the comfort of your own home!
Have other beauty YouTuber's you'd like to tell us about? Feel free to leave us a comment or message us on any of our social channels. We'd love to hear from you!