How do I get one of these!? We need to get these sweaters! Just bought mine. I want one of these so bad. I just ordered this one.
These are only some of the many eager comments on an Instagram post that helped Peace Collective make it big. This attention stemmed from star baseball player Jose Bautista — attention that garnered Peace Collective thousands of new customers from a single Instagram photo. This is the power of the social media influencer.
Social media influencers are a rising trend in the online world and those in the loop are definitely taking advantage. Influencers create and share content about products, leading to word-of-mouth marketing. As the content is shared on the influencer's social media accounts, it hits a very targeted audience. For Peace Collective, that targeted audience is Toronto. The end result? A marketing effort that creates two times the sales of paid advertising (source).
Want to see an influencer program in action? Check out the aMBAssadors that On Q found for The MBA Tour — a group of highly target young professionals who assist The MBA Tour in creating and sharing content.
Toronto love
The Toronto Blue Jays, in the height of their recent uprising, took an interest in Peace Collective. More specifically, star player Jose Bautista. Bautista posted a group shot with Josh Donaldson and David Price in Peace Collective gear on his Instagram. This shot went out to half a million followers and urged people to follow @peacecollective and purchase a garment to support Canadian children in need.
The resulting Instagram post added thousands of new followers for @peacecollective and generated $15,000 in sales.  
The social media influencer
Jose Bautista came to be an influencer for Peace Collective naturally and seeing the success, led them to seek out more influencers. They just launched a new video series titled Canadian Built, with Norm Kelly as the star of the first episode. The Toronto Councillor has 279K Twitter followers and is lovingly referred to as #6Dad.
This is sure to garner more attention for the Toronto brand, specifically for the garments featuring Norm's face (we'll admit, we already want to purchase one!).
Even paid influencers have proven to be more successful than traditional advertising and often more lucrative. Brands have paid up to $10,000 to work with Instagram influencers but Peace Collective comes out on top by attracting them through their charity work. According to Research Now, nearly nine in ten people buy a product after hearing about it from an influencer. Leaving you to question, why wouldn't you work with an influencer?
Looking to run an influencer program? Let our specialists help you! Whether it's getting influencers to share the word about your event, or generating online content to build your presence, our experts know the landscape inside and out.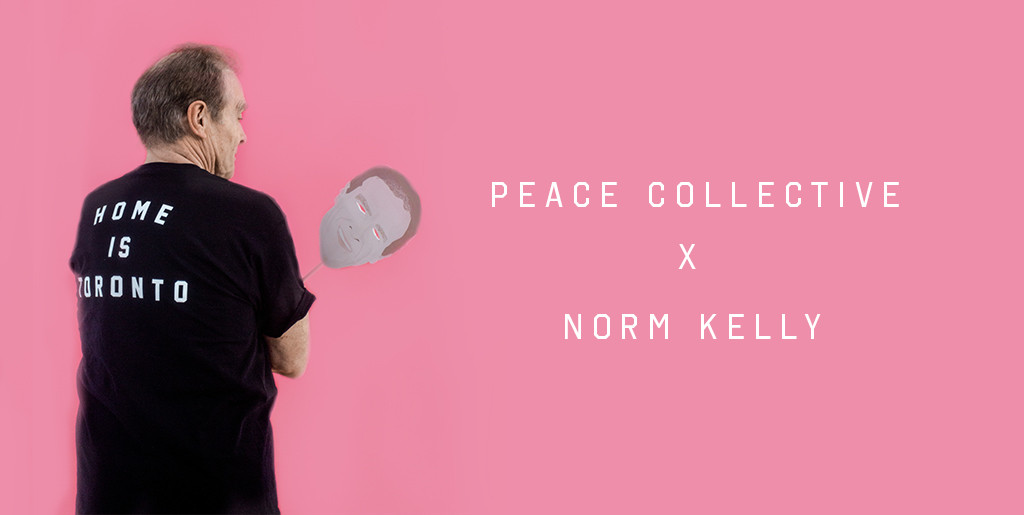 It's a social world
Social media influencers got Peace Collective their big break, and now with 30 thousand followers on their Instagram account, @peacecollective continues to shine. They know the importance of collaborating with prominent social accounts, and continually engage with the online community. They are also masters as sharing visually stimulating, beautiful images of their products. By focusing on this kind of marketing — new-age marketing — they are able to build relationships with their fans and break down the unauthentic barrier that comes with traditional advertising.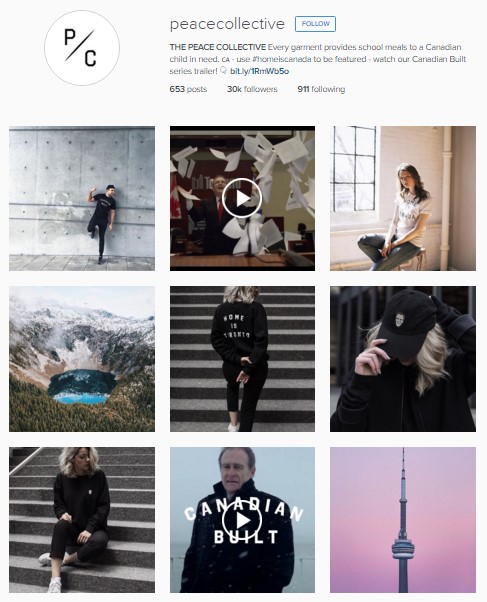 No stopping them now
Still shy of their two year anniversary, Peace Collective recently announced a retail partnership with Hudson's Bay, as well as a new women's line. They understand what and who resonates with people and they emphasize the importance of brand image. They use these learnings to excel on all their social media platforms.
Torontonians and Canadians are known for this patriotism, their love for Bautista and Norm is no different. Peace Collective has successfully tapped into one of the most powerful forms of advertising, all while staying true to their brand. And we can't wait to see who they work with next.
To see Peace Collective's recent line, visit http://www.peace-collective.com/
Contact On Q Communications at info@onqcommunications.ca for a consultation on how your brand can leverage influencer marketing.