Looking for a fun and addicting new app to keep you busy at night? On Q Communications is happy to announce that they will be helping with the Canadian launch of an exciting new game, QuizJam™! QuizJam™ hails from Australia, but after a major success there, they are ready to expand across the globe.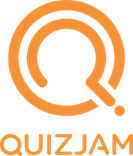 The QuizJam™ quizzes are ever changing, so make sure you keep on top of exciting current events to lead the competition. This week, with the exhilarating finale of Game of Thrones, users were invited to test how well they paid attention to the drama filled final episode. There is also frequent chances to win prizes, such as the chance for win two tickets to Finding Dory by dominating the Finding Nemo quiz. They even allow you to pre-register for exciting and limited edition quizzes, so you can stay on top of everything pop culture. This week, you can register for the limited edition Canada Day trivia match, and go head to head with your fellow Canadians to battle it out for the top spot. Winner gets bragging rights and $3,000 to donate to their favourite charity!
Pre-register now to play the ultimate Canada Day trivia where Canadians from coast to coast will battle it out for the top spot!
For all of these reasons and more, we have become highly addicted to this fun new app. Follow along as they cruise across the ocean and onto the phones of all us Canadians by checking out their Instagram and Twitter. Every day, their platforms are buzzing with knowledge and facts of the day, which you can use to impress your friends. Then download the app and battle it out with people all over the world! We may be known to say sorry, but we won't apologize for proving we're the best. On Q is already hooked on the app, are you?