When the weather gets cooler, the media hits get hotter. From top tier television outlets to online powerhouses and all the way to local blogs, we made sure our clients' hits were on fire!
As a boutique Toronto PR agency, we're all about working with the media to create stories and spread the word about our favourite brands. This month was no different. As we like to say, October was #OnQ.
Oct 2, 2016
Addicted gave a warm kiwi shoutout to Anthony Spinley, the owner of North Shore Pie Co, by highlighting how a slice of pie can give you the authentic experience of growing up in the land down under. Along with great insights about the aroma and tenderness of the local steak-filling, they did a Tu Meke (great job!) of giving a well deserved high five to North Shore Pie Co and their amazing Taste of New Zealand event!
Oct 7, 2016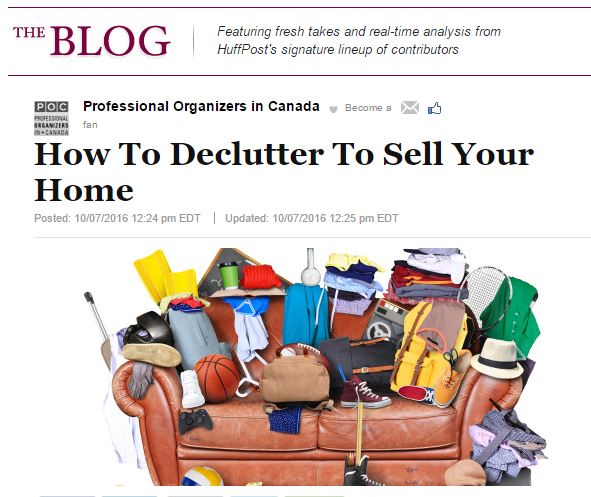 With a hot housing market to keep us warm this fall, why not prepare your home and property for the best results? POC's Marie Potter gives Huffington Post great tips on giving your home a competitive edge by creating an illusion of open space. It's never too early to start implementing these easy to manage tips!  
Oct 7, 2016
How could we ever forget the device that keeps us working profusely day in and day out? Linda Chu from Professional Organizers in Canada gives Investment Executive tips on how to declutter your desktop. From categorizing files to freeing up memory space Linda Chu has a tip for every aspect of your personal computer.
Oct 12, 2016
Does a double-double sound like the perfect remedy for this busy season? And no, we're not talking about how we like our coffee! This collaborative segment on BT Calgary combined Professional Organizers in Canada and Paisley's Albedo100 to support a joint cause—Canadian winter car safety! While building your road safety kit, Georgina Forrest suggested keeping blankets and snacks in your car if you ever get stuck on the road. Combine that with Albedo100 to help oncoming traffic see you and you'll be set to take on the Canadian winter roads. Don't forget your snow tires!
Oct 19, 2016
In honour of small business month, Professional Organizer Carolyn Caldwell shared five tips on decluttering your home office with The Redpin Blog. Think about implementing some of these tips into your office space to improve productivity.
Oct 21, 2016
As thought-leaders of safety, Simcoe, InsideToronto, Mississauga, and Northumberland News, brought in the Peel-regional police to discuss winter road safety.  Constable Mark Fisher asked Torontonians to "wear reflective clothing, reflective bands, footwear, jackets, anything is helpful." And how perfect is it that Paisley's Albedo100 Reflective Spray stays invisible until car headlights hit it?!
Read the full story on Simcoe, InsideToronto , Mississauga and Northumberland News.
Oct 21, 2016
She Does the City gave us exclusive insight into the Queen of Kale, Julie Bednarski. As the founder of Healthy Crunch Kale Company, Julie's healthy lifestyle and entrepreneurial spirit proves that she is a great role model for women and entrepreneurs everywhere.
Oct 28, 2016
InsideToronto gave parents friendly advice on how to be good safety advocates for kids by incorporating safety rules and attire into daily walks. Not only did they discuss the importance for Halloween night safety but also how the time change can negatively affect pedestrians. By "increasing your visibility, it will increase the opportunity for drivers to see you" says Bobbi Garro, spokesperson for Paisley Products of Canada Inc.
CP24: Paisley's Albedo100
Oct 30, 2016
In Toronto, pedestrian accidents are happening every two and a half hours all over the GTA. With safety concerns at an all time high, On Q reached out to CP24 Breaking News to promote Paisley's newest Canadian product, Albedo100! Designed with safety in mind, this reflective spray is perfect for keeping Torontonians safe.
Oct 31, 2016
On Halloween, Breakfast Television Toronto helped us promote safety among trick-or-treaters. With Albedo100 available, little ones can be safe and seen in any costume they choose! This segment was unforgettable with two adorable models in this sweet Halloween segment!
With October's blazing hits, why not check out our past Media Roundups to get inspired?