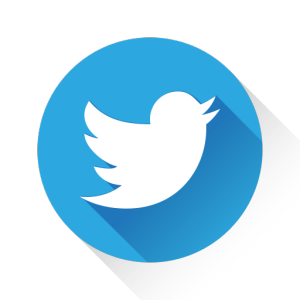 Many entrepreneurs, business owners, and marketing managers know that social media is crucial to their marketing strategy and to connecting with their target audience, but not everyone knows how to use their company pages and reach to their full potential. One social media mechanism we are asked most often about is Twitter. Many other channels (such as Facebook and LinkedIn) offer obvious insights into how our activities are performing, what kind of conversions we're getting, and even how we rank in our respective industries. Twitter however, does not offer that information upfront, and the more we speak with people about it, the more we learn how confused they are as to how Twitter can actually add value to their business.
Let's take a look at how you can make Twitter work for you and your business! We like to reference this fantastic guide by the Social Media Examiner, 7 Tips for Getting Started with Twitter Marketing as a base point to the basics. For a more in depth look, take a look at the article, but for now, let's break it down:
Getting Started
Getting started and setting up a Twitter account (branding it properly and choosing how to describe your page and company) is step one.
Start your Following Engines!
Step two? Start following your followers and people of influence. By following people you are interested in, you are opening yourself up to learning about the topics they like to talk and hear about, their interests, and even engagement with them.
Get your Hands Dirty
With Facebook Insights, you can easily see your audience traffic throughout the day and week but with Twitter, it can be a little more difficult to determine when is the best time to reach out to your followers. With Twitter Analytics though, you can get a good look at when the best times to tweet and be active are! It's extremely valuable to your social media efforts to spend some time familiarizing yourself with these numbers and even just allowing yourself to get to know when people are easiest to reach so you're not wasting your time and efforts on the "dead zones."
Make it Count
One of the most annoying things brands and companies can do is share the same message over and over again without changing it or adding any value – that can result in being 'unfollowed' really quickly – and you never want to be THAT guy (or gal). Make sure your content adds some value to your audience's day: be interesting, be informative, be engaging, be entertaining (when appropriate).
Be part of the conversation with Twitter Chats
What's  a Twitter chat? We thought you'd never ask! A Twitter Chat is a live conversation (usually in Q & A format) regarding a specified topic. Finding a topic relevant to your brand, product, and/or service, is a fantastic way to get involved and gain an understanding of what consumers of your product or service want, need, like, dislike, favourite foods, movies that make them tear up (we could go on…). You can find out a little more about Twitter Chats here!
Never underestimate the power of genuine interaction
Often times, it's pretty obvious when a message has been sent by a person or is being sent by an automated service and there's just something about the feeling of knowing that a human has taken the time to reach out to you personally. "Of all the followers out there, they reached out to me! They picked me!" It's like being picked first for the dodgeball team, or getting a candy-o-gram on valentines in school. Marketing automated services can be a life-saver at times, but always leave time to interact with your followers personally.
Get on your soapbox and broadcast that Twitter handle!
If you have a company website or personal brand page, always display your Twitter handle prominently so visitors to your website can find your page easily. If people want to continue learning, engaging, and interacting with your brand and you, they'll follow you, but don't play hard to get.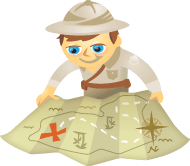 And there you have it! 7 quick tips to getting your business started on Twitter! Be sure to check out the Social Media Examiner article to find out more details on how to execute these tips and getting them to work for you!
We'll be talking about how you can make other social media channels (such as YouTube, Facebook, Pinterest, and more) work for you in future posts so keep an eye out for those too!