/mēdēə ·ˈmāvən/
noun: The most on-trend, in-style, on-point Canadians we know. The ones we look up to. The creative minds representing the Great White North. Our secret (and not-so-secret) MCMs and WCWs.
Are we the only ones obsessing over Canada's growing media landscape? From groundbreaking journalists, to influential bloggers and the stars of the Canadian screen, we have everything and more in our amazing nation. This is why we have decided to give our readers the inside scoop on some of our favourite Media Mavens. Follow along as we learn about the newest trends and exclusive tips from some of the coolest Canucks around.
Jason Agnew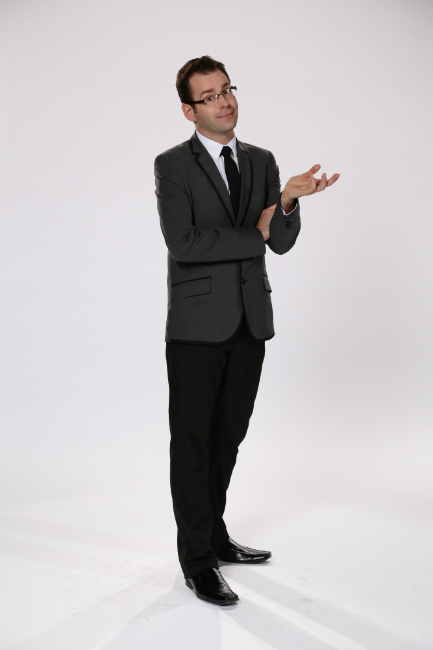 Ever wonder what it would be like to be everywhere, all at once, all of the time? Well this week's Media Maven does exactly that. Between his stand up shows, being a radio host and a television and radio producer, Jason Agnew has been effortlessly conquering the Toronto media landscape for a long time.
Currently, he splits his Sundays between a morning trivia show on the Newstalk 1010 and getting back to his roots on TSN 1050's The LAW. But he doesn't stop there! You'll see him hosting Tiny Talent Time on CHCH and hosting a live comedy show! Yet he still hasn't stopped, launching one more project this fall called Matt and Jay TV. Always brightening our day by making us laugh, it's no surprise that we're constantly on the lookout for what's next in Jason's long list of careers. So if you're wondering why you recognize that voice or his face, the options are limitless. And if you're wondering, like us, how he manages to do it all, read on! With experience in every possible industry, it's impossible not to learn from Jason Agnew and his amazing and diverse career.
In one sentence, explain what you do.
I talk on the TV and radio and try to make people laugh.
What does a typical day look like for you?
Most people have Lazy Sundays, but in my world Sunday is the climax of my week. I wake-up early and spend from 9am to 11am hosting Sunday Morning Trivia on Newstalk1010 and then bookend my day from midnight til 2am on TSN Radio hosting The LAW: Live Audio Wrestling.
What has been the biggest surprise in your career so far?
I have somehow gone from running BITE TV, a comedy station aimed at 18-24 year old guys for 7 years to now having my face splashed all over kids TV as the host of Splatalot on YTV & Disney Channel and Tiny Talent Time on CHCH… it's a bit Bob Saget-ish.
What is your biggest challenge these days?
I think everyone in the industry feels the same pinch of the media landscape constantly changing and shrinking, keeping up with it is a constant challenge, as well as trying to put myself in the right place at the right time for future opportunities.
What celebrity would you invite for drinks?
I'd like to have a round table with Jimmy Fallon, Jimmy Kimmel, Stephen Colbert, James Corden… and I suppose Seth Myers can tag along as well or maybe he can just serve us the drinks.
What's your favourite social media platform and why?
I still like Facebook.  I think it provides the best way to interact with a fan base and promote oneself online.
How do you typically end your day?
By listening to a podcast and falling asleep.
What are you raving about these days?
There is a show on FX called "You're The Worst", the first season is one of the most relatable, well written TV series I've ever seen in my life.
Between your radio and comedy shows, you must be busy! What advice do you have for managing so many different opportunities?
Early in my career I worked with a gentleman named Roger Lajoie at The Fan 590, he consistently held down 6 different jobs, and I asked him "Roger, how and why do you have so many jobs" He looked at me and said "My vocation is my vacation".  I've lived by this ever since, and there's nothing I'd rather be doing in life than be on the stage, on the radio or making TV.
Web: JasonAgnew.com
Facebook: Jason Agnew
Twitter: @AgnewJason
Instagram: @AgnewJason
Live Show: 2StrikesComedy
New Project: MattAndJayTV.com