Being a PR firm born in Toronto, seeing our clients work together to support practical healthy regimes all over Canada makes our hearts warm. As healthy lifestyles, road trips and trivia apps prevail this summer; we believe it's so important to find small moves anyone can make to keep up with not only their workouts but also their fast paced lifestyles.
Follow your instincts and scroll down to see the fruits (or in this case, the crunch) of our clients' labour in August!
Global News Winnipeg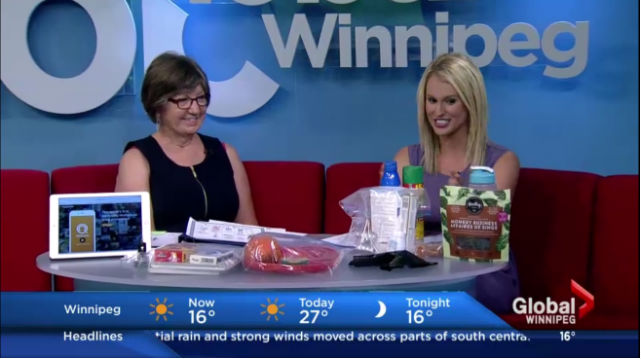 Global News Winnipeg's
Shannon Cuciz
 invites
Professional Organizers in Canada
's
Lorraine Mitchell
to help Canadians with smart packing tips and tricks for summer road trips and vacations. Now we can be rest assured we'll have enough time to play QuizJam™
 whilst munching on
Healthy Crunch
before our trip.
Breakfast Television Calgary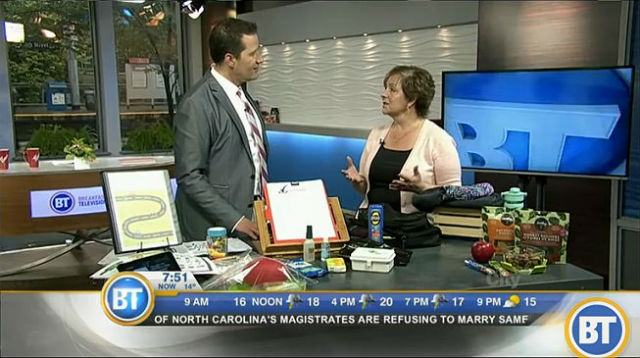 Professional Organizer Georgina Forrest appears on Breakfast Television Calgary and mentions very useful facts like, "15 mins of prep time saves 4 hours of running around and stress" along with more advice  on time, cost and health-saving tips on packing Healthy Crunch snacks instead of indulging on fast foods.
To prevent long road trips from actually feeling long,  QuizJam™ can keep you feeling entertained with topical categories like the Olympics, celebrities and global affairs. It's available as a free app, which means you can test your smarts on any phone!
CTV Morning News Ottawa
And when you get back from your trip, making sure the kitchen is organized and ready for your soon-to-be busy schedule is so important to ensure a smooth productive year a head. Professional Organizer Caroline Rochon discusses smart space saving back-to-school products and must have kits on CTV Ottawa for anyone from first year students to seasoned movers entering their last years of post-secondary living.
Home at Home Magazine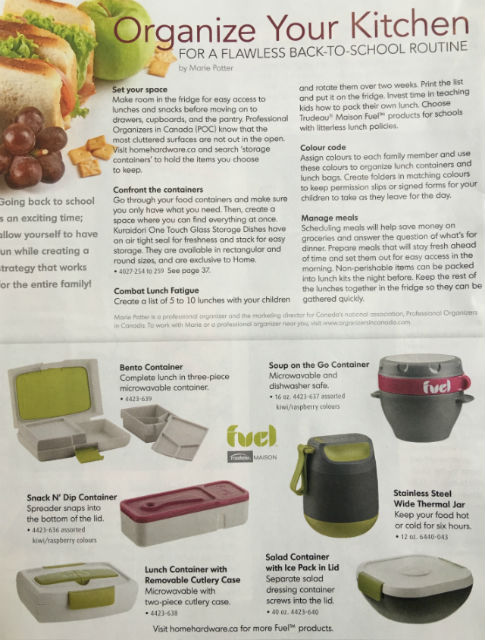 Marie Potter, Director of Marketing for Professional Organizers of Canada and Professional Project Manager, sits down with Home at Home magazine to give us valuable friendly advice on managing your kitchen not only for you but also for your family.
Breakfast Television Vancouver
Speaking of family, how do we get kids back into study mode right after your family vacation? Professional Organizer Linda Chu discusses with Breakfast Television Vancouver's Riaz Meghji on creating an inspirational space and using the environment to support sensory learning methods so your child is able to have a customized, constructive, creative and clean work environment that allows them to use summer energy for school!
Now how sweet is that?