Have you ever wondered how the other half lives? Have you looked at celebrities and questioned how they got to where they were and looked so good doing it? Dr. Elena Brei has used her scientific background and her own determination to create a luxury skin care line and celebrity favourite, NuVsio. Her creation of the perfect product has lead her to be this week's #BOQ.
The Idea
As a mother, wife and PhD student, Dr. Brei had more than enough on her plate and no time to worry about herself. She had struggled with acne prone skin most of her life, thus during her PhD, she started looking at convenient and easy-to-use methods that would work for her skin. While playing around with conventional clay masks, she took an interest in minerals and noticed something that had been lacking in other clay masks. "There were synergistic properties depending on where the minerals were sourced and how pure they were", so she decided that it was time to experiment on her own.
With a background in environmental studies and biochemistry, Dr. Brei knew how to "bring both nature and science aspects together". Her aim was to create a pure product line that was easy to use, effective, and environmentally friendly. Using resources from her friends in various scientific departments, Elena started to learn about minerals found right here in North America. Sourced from ancient glaciers, seas and mountains, the multitude of minerals found in the mineral mask can't get much more local!
After sharing the product with h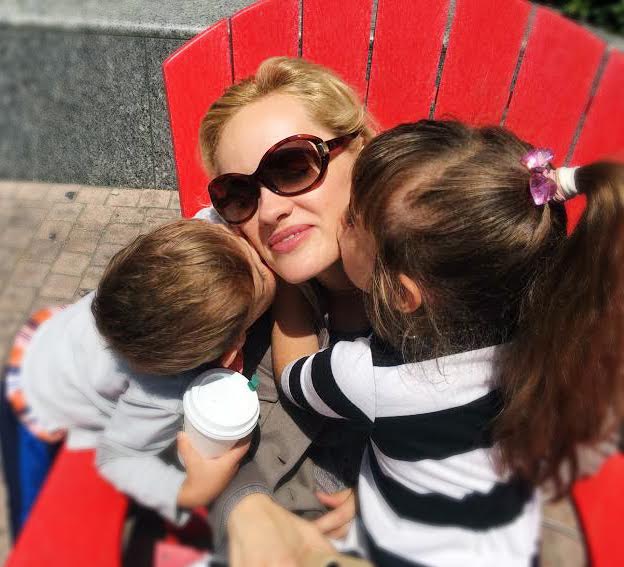 er husband, family and friends, she decided to take things to the next level. Five years ago, Elena began the initial phases of NuVsio. Since then, her brand has become internationally recognized and highly successful as a luxury skin care product!
The Success
Since it's creation, NuVsio has found some high profile supporters through a variety of events which has helped grow her brand organically. Recently, her products were featured in the nominee's rooms at The Screen Actors Guild Awards. Along with allowing the nominees to experience the purity of the product, it also received a mention in many promotions and media outlets. In fact, she even had the chance to do a red carpet interview at the Oscars After Party and to meet with famous Canadian fashionista Jeanne Beker! Once you try the product, you're hooked, which is why it is so important to Dr. Brei to allow people to experience that brand. This tactic frequently helps companies, such as Sephora, to flourish despite competition because customers can see the rewards without the risk of purchasing.
After many other high profile events, including the BET awards and TIFF, this luxury product certainly has the seal of approval of many celebrity clienteles, including Canada's very own Miss Universe, Alice Panikian. Her largest customer base is New York City and Los Angeles, with more fans in Moscow. Although created in Canada, it only recently launched here, allowing Canadians to experience the phenomenon that has taken Hollywood by storm.
What's Next?
Although she has an eye balm that is popular in Russia, she doesn't plan on expanding too much more. She loves the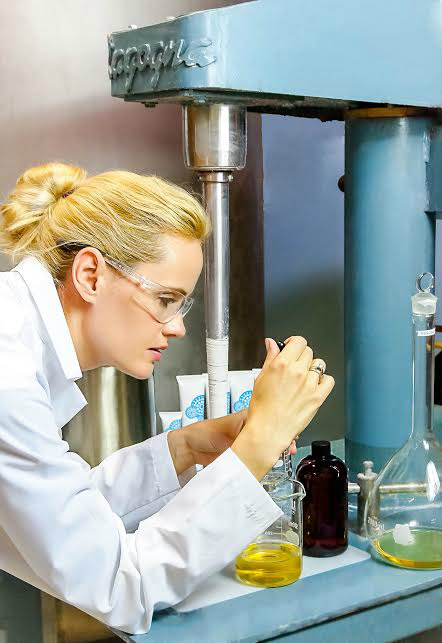 fact that NuVsio is "the first step to purify and detoxify the skin", and doesn't want to stray too far from this key message that has helped her brand grow. By focusing on the products that make her brand unique and amazing, she manages to stay true to her message of purity.
After a successful launch into her third market, Canada, in partnership with Pure and Simple, Dr. Brei has finally figured out her key to success. She focuses on marketing through events to help raise awareness and an enthusiastic fan base. Due to over-saturation on the market from organic products, she sticks to her mineral message to help her product stand out; "I want the fact that it's natural and organic to be a little bonus!"
Her words of wisdom for conquering the tough world of entrepreneurship? "Stay focused, persevere because it takes a really long time to get noticed". Her product is like her third child and she knows that it needs nurturing and time to help it grow. Nothing happens overnight! As she says, "if you get discouraged and you stop believing in your dreams, then why should other people believe in [fusion_builder_container hundred_percent="yes" overflow="visible"][fusion_builder_row][fusion_builder_column type="1_1″ background_position="left top" background_color="" border_size="" border_color="" border_style="solid" spacing="yes" background_image="" background_repeat="no-repeat" padding="" margin_top="0px" margin_bottom="0px" class="" id="" animation_type="" animation_speed="0.3″ animation_direction="left" hide_on_mobile="no" center_content="no" min_height="none"][them]?"
Love pampering yourself? Check out our last #BOQ,the inspiring story of The Ten Spot![/fusion_builder_column][/fusion_builder_row][/fusion_builder_container]