/mēdēə ·ˈmāvən/
noun: The most on-trend, in-style, on-point Canadians we know. The ones we look up to. The creative minds representing the Great White North. Our secret (and not-so-secret) MCMs and WCWs.
Are we the only ones obsessing over Canada's growing media landscape? From groundbreaking journalists, to influential bloggers and the stars of the Canadian screen, we have everything and more in our amazing nation. This is why we have decided to give our readers the inside scoop on some of our favourite Media Mavens. Follow along as we learn about the newest trends and exclusive tips from some of the coolest Canucks around.
Jake Rosenberg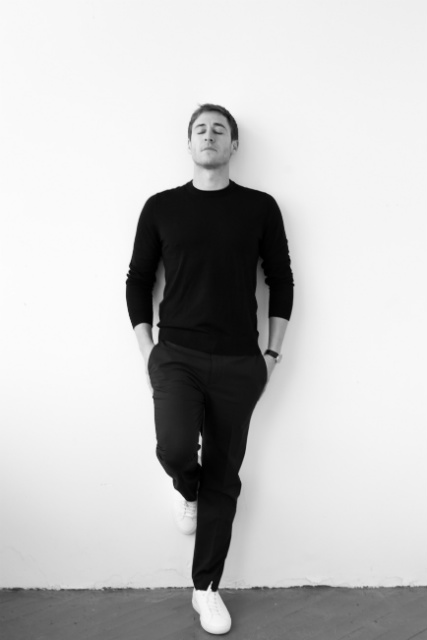 When your Canadian go-to guide for style, beauty, health and all things lifestyle comes out with a book, what's the first thing you do? Fan-girl, of course! The second thing to do, naturally, is to interview the man behind The Coveteur.  
Enter Jake Rosenberg, co-founder and creative director for the Canadian made lifestyle publication The Coveteur. Between meeting with celebrities and peeking into their lives (then sharing it with us!) and travelling to the hottest events across the globe (we caught up with him on his way back from Paris Fashion Week!), he is busy keeping us up to date with what really interests us young professionals. On top of that, he is a flourishing photographer, making us swoon over his intimate shots of some of our favourite faces. A definite eye for the perfect picture, his beautiful Instagram feed allows his fans a behind the scenes look at his insider portraiture. With a talent as grand as his, it's no surprise that The Coveteur is always a flawlessly beautiful publication.
As we eagerly await The Coveteur: Private Spaces, Personal Style to peek inside the personal world of celebrity style (pre-order it here!), read on as we learn about the things that make him successful.
In one sentence, explain what you do.
Create.
What celebrity would you invite for drinks?
Neil Young.
What's your favourite social media platform and why?
Instagram, I am visual person – always have been. Instagram is a great way to share my work but also look at others and stay inspired. So many people are doing huge things these days and so fast. Seeing it all happen so fast on Instagram always pushes me to work harder.
How do you typically end your day?
Check my email one last time, quick scroll on Instagram and crawl into bed and pass out.
From where do you receive inspiration?
All over—friends, family. Instagram, online, books. I always look through the work of photographers and designers that I admire. I am also so lucky to have a job that allows me to meet so many amazing talented people; these people have become a big part of what inspires me.
The Coveteur: Coveteur.com
Twitter: @Coveteur
Instagram: @Coveteur
Personal Instagram: @jakerosenberg
Personal Website: Jakerosenberg.ca
Follow the book journey here: #coveteurbookclub
Got some serious post Paris Fashion Week blues? Check out last weeks Media Maven mommy and travel blogger Sarah Pitard for some great travel tips!