The sun is shining and the drinks are flowing; this can only mean one thing: it's finally summer in Canada! If you're in Toronto you're already one step ahead of the rest as the city is teeming with incredible events. There's truly something for everyone from family fun at Ashbridge's Bay for Canada Day fireworks to wild Pride Month club nights.
It's no surprise that everyone attending these events takes over social media—#PrideParade is sure to be trending on July 3rd.  Inserting yourself into conversations about these events in a genuine and authentic way is a great way to engage with your audience. Jumping in on trending topics is a form of newsjacking, "the art and science of injecting your ideas into a breaking news story so you and your ideas get noticed."  It shows that you are in the know and that people should look to you for the hottest ticket in town!
While you're at it, get out there and experience all that the city has to offer!
Canada Day– July 1
This year, Canada turns 149, only one year shy of the big century and a half. Just don't mention that to her, she's a little embarrassed. Show your patriotism by wishing Canada a very happy birthday— you will definitely see #CanadaDay at the top of Twitter trends. The city is hosting events all day long to celebrate the big day, from the main event at Queen's Park, that will kick off at noon with a 21 gun salute, to various fireworks displays to wrap up the day. There will be no shortage of events to snap, tweet and enjoy!
Also, download QuizJam™, Canada's newest and hottest trivia app. On July 1, this Australian-based brand will be launching exclusive Canadian content, so head to the iTunes app store to and join in on the fun as we celebrate our favourite country on its 149th birthday.
Pride Parade– July 3
Toronto is known for celebrating diversity. In fact, the city has dedicated the entire month of June to the LGBTQ2 community, with June 2016 being the inaugural year of Pride Month. It all wraps up on July 3 with a high energy and visually stunning parade. Pride Toronto encourages all to join in on the fun: "everyone is welcome to celebrate our victories, honour our history, continue the fight for justice, and dance in the streets!" Get down there, put on your best rainbow crop top, and work on your Snapchat game. You might even get a picture with President Trudeau.
Summerlicious– July 4-24
Those that live for the hot summer months will refer to Summerlicious as the better half of Licious TO (the winter version of the event takes place in January/February). Summerlicious gives you nearly all of July to pay a fixed price and enjoy a special three course menu at over 200 of the best restaurants in the city. Amazing food at an amazing price? Who wouldn't be excited about that? There's never been a better excuse to Instagram your meals!
Toronto Food Truck Festival– July 29-31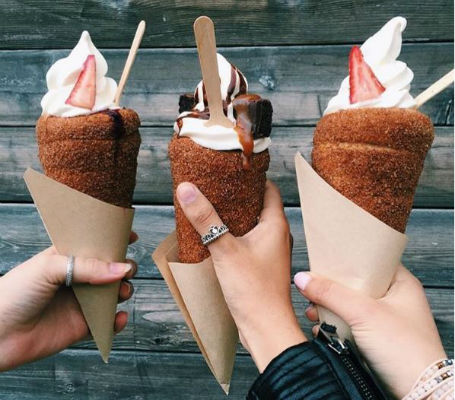 The food truck craze has taken over and we're definitely not complaining! This unique mobile food experience is already all over social media. Who can resist their mouth watering concoctions which are not only treats for your taste buds but also for your eyes. These trucks are usually on the move, but the festival will have them all conveniently in one place for you to eat until your heart desires—make sure to wear your stretchy pants! Get a head start by checking out the impressive lineup and finding your favourites on social.
Taste of the Danforth– August 5-7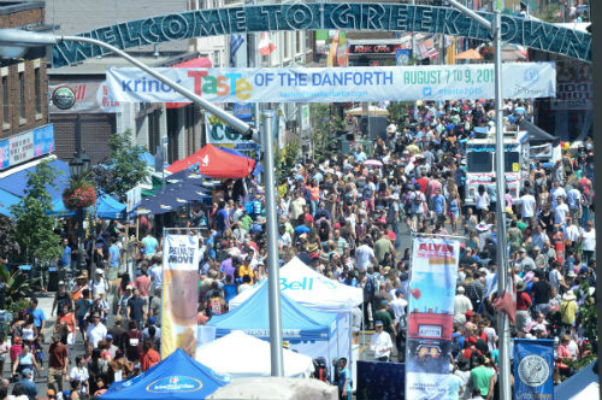 Toronto summers are full of street festivals that revolve around food and Taste of the Danforth is perhaps the most popular of the lot. While this event is mostly known for all the Greek food you can eat, Mediterranean cuisine isn't all it has to offer. The event boasts free performances, a sports zone, a kids' zone and even an opportunity to participate in not one, but two Guinness World Records. We know everyone would love to tweet about being a part of a world record so it's time to get your Greek on.
The Ex– August 19-September 5
We all have a love-hate relationship with The Ex as it signifies the end of the summer, but there's truly no better way to enjoy the end of the season than at the CNE. There's always something Instagram worthy, from the vendors, to the rides, to the insane food list we wait all summer for. Deep fried cheesecake anyone?